My workshops are usually oriented towards the process paradigm. You can read more about this under Music and Deep Democracy as well as under Unintentional Music.
Focus of my workshops
Encounters with our own depth and access to our very own creativity.
Work on the music AND on your own personality.
Creative access to everything that disturbs, surprises, does not fit into the previous identity.
Appreciation of all the voices that are within me, including those that I usually reject or do not yet know.
Inclusion of nature, the world surrounding us, from which we are not separated and from which we learn for the music.
Some topics of previous workshops:
Let the dream figure play
My myth of life – my melody of life – my music
Musik and Deep Democracy ( Trainingworkshop)
Who's playing?
Unintentional Music, Introduction
Me and you on the road musically
Whim or sign of the times, the music of the Fin de Siècle
(If nothing is noted, the workshops do not require any musical prerequisites.)
Presentations
For many years I have been working as a presenter at the Swiss Chamber Music Festival in Adelboden. In collaboration with prize winners and composers, I present and facilitate brand new compositions and act as an ear opener for music fresh off the press.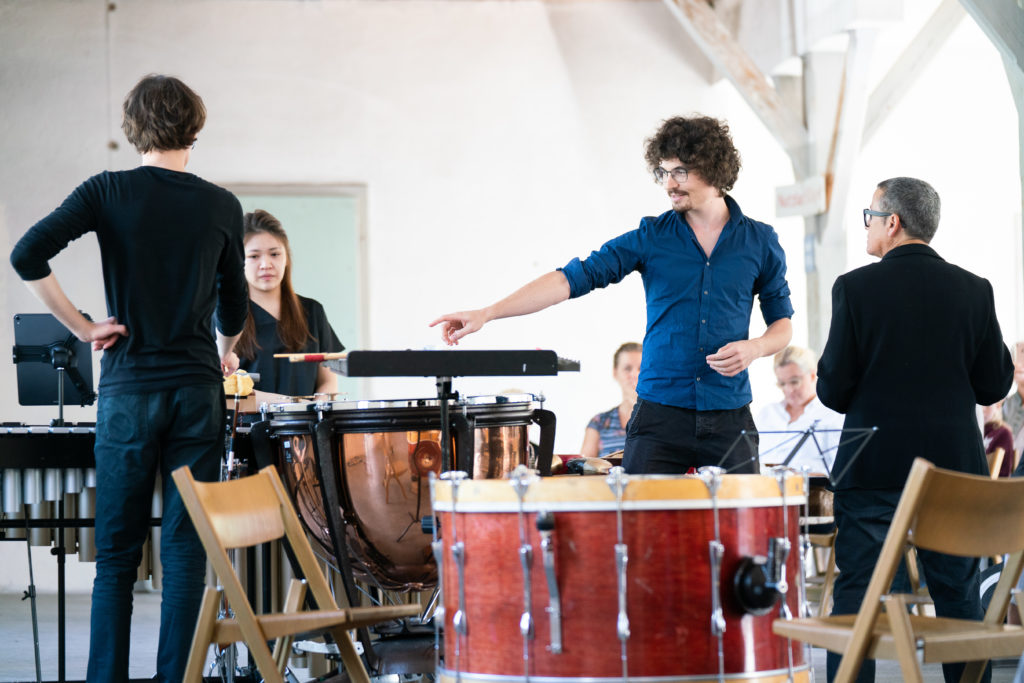 Swiss Chamber Music Festival 2019
former matchstickfactory ,Frutigen
Presentation: UA von LaSarabande d'Orphée von Léo Albisetti
https://vimeo.com/381252878