Music is the spiritual home of every human being. It is the place where we experience strength, comfort, joy, healing, transformation and touch.
KraftortMusik is a non-local place of power and can be experienced everywhere.
Music can comfort us, can bring pleasure, transform and accompany us on all paths.
Ongoing: Private concerts:
MAKIKO NISHIKAZE: NORTH PIANO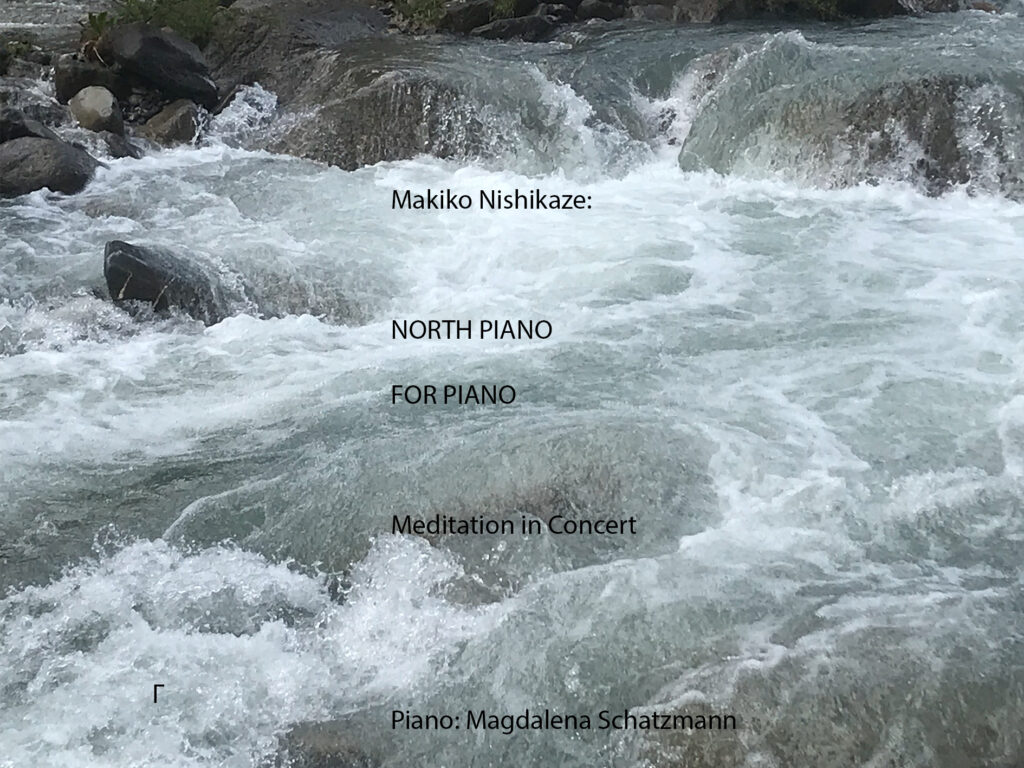 Next in Berlin:
Workshop:
PROCESS AND FORM OF MY MUSIC
JULY 1 -3 2022
PRIVATE CONCERTS:
MEDITATION IN CONCERT
You have the opportunity to book a concert for yourself or with friends. At the moment the following programs are available:
KLANG – LICHT – STROM
A MUSICAL JOURNEY THROUGH TIME AND SPACE
For you or/and your friends
I have designed a musical journey through time and space with works from different eras.Leave everyday life for a moment and immerse yourself in the real vibrational process of music. See flyer
Combine this concert with a trip to the Bernese Oberland or descend into the deep cellar of the old town of Bern. In both places I will play this music for you.
https://kraftortmusik.ch/wp-content/uploads/2021/06/DAS-PRIVATKONZERTneu.pdf
MORE MUSIC : Go to